---
11.11.2  Circular arcs:
arc
See also section 11.11.1
The arc command takes three mandatory arguments and one or two optional arguments. The mandatory arguments are two points A and B and a real number a between −2π and 2π.
arc returns and draws the circular arc from A to B that represents and angle of a. (Note that the center of the circle will be (A + B)/2 + i*(B - A)/(2*tan(a/2)).)
Input:
Output: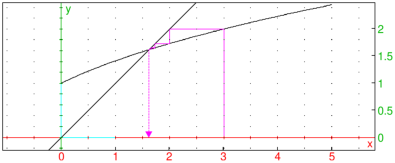 Input:
Output: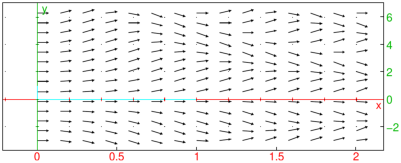 The optional arguments need to be variable names which will be assigned to the center and the radius of the circle.
---