---
11.7.7  Tangents to curves in the plane:
tangent
See section 12.6.3 for tangents in space.
The tangent command takes as arguments either a curve and a point, or a point defined with element (see section 11.6.14) using a curve and parameter value.
tangent returns and draws the list of lines tangent to the curve passing through the given point.
Input:
Output:
Input:
t := element(0..pi,pi/4):; A := element(circle(0,1),t):; tangent(A)
Output: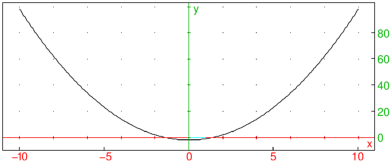 When tangent is called with an element, the tangent will change along with the point on the element.
---